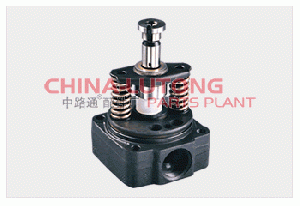 Diesel Engine Photos Catalog
We are China Lutong Parts Plant from china, which are the leading diesel injection parts manufacturer
in China. Our mainly productions likes the Diesel Nozzle, Diesel Plunger, Head Rotor, Delivery Valve, VE Pump Parts, Pencil Nozzle, Feed Pump, Cam Plate, Drive Shaft, Manget Valve, etc.
We are a manufacturer specialist in diesel injection parts for many years. we keep step with the international standard and technics. And we absorb the advanced producing and testing technic . The quality of our products are in the same class with other overseas famous manufacturers but with competitive price.
take a good word of mouth. Our product has a factory:
1.RASPYLITELI (fuel spray, spray nozzle)
(dnosd. .., dll ... s. .., dll ... p. .., dsl ... p. ..)
Sprayer (7h0, 25h140) SB317-01-6
Sprayer (8h0, 3h140) 96А-24-010-4
Sprayer (9h0, 35h150) 24607-A-01
Sprayer (8h0, 35h150) 1-1413-2
Sprayer (5h0, 5h140) RO140.D1M5050
Sprayer (6h0, 3h130) D76.14.1-01? 1094.51 G.01ASB?
Sprayer (7h0, 3h130) 628-33-151-01 2154.51V.01SB
Spray 10h0, 45h135 G60-1413-3
Valve F-60
Spray 335.1112110-120
Spray 335.1112110-50
Spray 335.1112110-60
Spray 14-69-107
Spray 16-67-108SP
Spray 16-67-102SP
Spray 166A1.20s2-16
Spray 406A1.20s2-40
Spray 706A1.20s2-70
Spray UTN-5-1111220
Spray 261 (261.1112110 / 33.1112110-230) JAMZ-238ND5, 238D
Spray Kamaz (273-20E2) Kamaz-740.30, 31, 50, 53, 56 E2
Spray 273.1112110-30; 273.1112110-20
Spray Kamaz (273-20E1) Kamaz-74005, 740.11, 02.12, 17 E1
Spray 14 (6A1-20c2-50) D-240, D-240L, D-243
Spray 26 (26.1112110-01) YAMZ236 M2, JAMZ-236 M2-4, JAMZ-238, JAMZ-240
Spray 4x0, 30 Kamaz (33-1112110), Kamaz-740, KAMAZ-7409
Spray 4x0, 32 Kamaz (6A1-20c2D) A-41, A-01M
Spray 14-69-107SP D-160
Spray 16 (6A1-20c2-16) D-144-32, D-144-38, D-144-80, D-21-A1, D-120
Spray 40 (6A1-20c2-40?) D-144-32, D-144-38
Spray 70 (6A1-20c2-70) SMD-21, -22, -22A
Plunger couple 337.1111150-10 KAMAZ-740.50-240 E1
Plunger couple 337.1111150-20KamAZ-740.50-360-E2
Plunger couple 4UTNM-1111410-01
Plunger pair 60.1111074-31
Plunger couple 33.1111074-01 KAMAZ-740, Kamaz 7409
Plunger couple 445.16S15 A-10ml, A-10M, D-446, A-41, D-440, CMD-18-22
Plunger couple 16-67-108 D-160, T-130/170
Plunger couple 16-67-102 D-160, T-130/170
50h01.1111150
4ythm.1111410-01
Ytm 5-1111220
Utn-5-1111220
Utn-5-1111220
02626-1112110-01
335.1112110-120
335.1112110-50
335.1112110-60
60.1111073-10
6060-214-1112110
33.1111074-01
4 * 0.3233.1112110-80
445.16c15
14-69-107
16-67-108sp
16-67-102sp
166A1.20s2-16
406A1.20s2-40
706A1.20s2-70
Company Contact:

Contact Name: Daisy
Company Name: China Lutong Parts Plant
Email:
Tel: 0086-0594-3605653
Fax: 0086-0594-3605652
Street Address: Industrial Road,
Dufeng Hanjiang, Putian, Fujian,
China 351111
Website:
http://www.china-lutong.com
Member name: daisychinalutong
Country:
China
Member Since: 13 September 2010
Total Leads:
1 daisychinalutong Import Export Business Leads
Business focus: Head Rotor, Delivery Valves, Plunger, Nozzle
Chat:

Verify:
Safe Import Export Tips