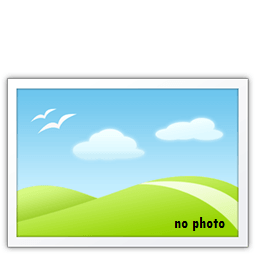 Huperzine Extract Photos Catalog
This is linda from Shaanxi Yongyuan BioTech Co., Ltd. We specialized in the manufacture and export of
herbal extract with high quality and competitive price, Hope to cooperate with you!
Name: Huperzine-A
1. Sources and habitation
Huperzine A is a plant alkaloid derived from the Chinese club moss plant, Huperzia serrata, which is a member of the Lycopodium species. Huperzia serrata has been used in Chinese folk medicine for the treatment of fevers and inflammation.
Huperzine A is also known as HUP, hup A and selagine. In Chinese medicine, the extract of Huperzia serrata is known as Chien Tseng Ta and shuangyiping. Huperzine A derivatives are being developed for pharmaceutical application
2. Descriptions and Specifications of Product
Content Specifications: 98% Huperzine A by HPLC
Huperzine A
Molecular Formula: C15H18N2O
Molecular Mass: 242.316
Cas no: 102518-79-6
Constitutional Formula:
3. Indications and Uses
Huperzine A has potent pharmacological effects and, particularly since long-term safety has not been determined, it should only be used with medical supervision. It may have some effectiveness in Alzheimer's disease and age-related memory impairment. It has been used to treat fever and some inflammatory disorders, but there is no credible scientific evidence to support these uses.
4. Safety Concerns
Adverse effects reported with huperzine A include gastrointestinal effects, such as nausea and diarrhea, sweating, blurred vision, fasciculations and dizziness. Possible adverse effects include vomiting, cramping, bronchospasm, bradycardia, arrhythmias, seizures, urinary incontinence, increased urination and hypersalivation.
Huperzine A should be avoided by children, pregnant women and nursing mothers.
Because of possible adverse effects in those with seizure disorders, cardiac arrhythmias and asthma, those with these disorders should avoid huperzine A. Those with irritable bowel disease, inflammatory bowel disease and malabsorption syndromes should avoid huperzine A.
Continuous use of high doses of huperzine A --such as 100 mcg or more-- may be toxic. Due to its strong anticholinesterase activity, huperzine a could cause a cholinergic reaction. Huperzine side effects could include sweating, nausea, vomiting, dizziness, and cramps.
5. Dosage Information
Typical dosage recommendations for purified and standardized HupA extracts are 50mcg, taken twice per day, although doses of 30-200mcg per day have been used in clinical studies to treat Alzheimer's disease, dementia, age-associated memory impairment and senile memory disorders.
Our products (Shaanxi Yongyuan Bio-Tech Co., Ltd.)
Cranberry Extract 25% (Vaccinium Macrocarpon);
Soy Isoflavones 40% (Glycine max);
Saw palmetto 25% 45% (Serenoa repens);
Garlic Extract (Allicin 1%, 2%)(Allium sativum);
Echinacea Purpurea extract 4%;
Ginkgo Biloba Leaf Extract 24%/6%;
Milk thistle extract 80%/30%(Silybum marianum);
St. John's wort extract 0.3% (Hypericum perforatum);
Panax ginseng extract 80%;
Black cohosh extract 2.5% (Actaea racemosa);
Green tea extract 98% (Camellia ainensis);
Evening primrose extract 30% (Oenothem biennis);
Valerian extract 10:1 (Valeriana officinalia);
Horny Goat Weed Extract 10% 20% (Epimedium spp.);
Bilberry extract 25% (Vaccinium myrtillus);
Elderberry extract (Sambucus nigra);
Grape seed extract 95% (Vitis vinifera);
Ginger extract 5%(Zingiber officinale);
Aloe extract 10:1 Aloin 20%(Aloe vera);
Horse chestnut seed extract 20% (Aesculus hippocastanum);
Flaxseed extract 20% 40% (Linum usitatissimum);
Acai Berry Extract 4:1 (Euterpe Oleracea);
Curcuma Longa Extract 95%;
Stevia extract 95% (Stevia rebaudiana);
Goldenseal extract 4:1 (Hydrastis canadensis);
Chlorophytum arundinaceum extract;
White Kidney Bean extract 1%(Phaseolus vulgaris L.);
Cassia Nomame Extract 8%;
Cnidium monnieri extract 70-98%;
Honokiol, Magnolol, 90-98% (Magnolia officinalis.L.);
Spine Date Seed extract 2%( Ziziphus jujuba);
Piperine 95% 98% (Piper nigrum L);
Wolfberry extract 40% (Lycium barbarum L.);
Astragalus extract 40% (Astragalus Membranaceus);
Schisandra Chinensis Extract Schisandrins 9% ;
White Willow Bark extract 25% 50% 98% (Salix alba);
Hawthorne Berry extract 5-90% (Crataegus pinnatifida Bge);
Tribulus terrestris extract 40% 90%;
Trans-Resveratrol 98% (Polygonum cuspidatumSieb.Et Zucc.);
Siberian ginseng extract (Eleutherocus senticosus);
Kaempferol 98% (Rhizoma Kaempferiae);
Sea Buckthorn Berry Extract 30%(Hippophae rhamnoides L.);
Chinese Angelica extract 10:1 1%(Angelica Sinensis(Oliv.)Diels);
Harmine 98%
Cytisine 98%
Yohimbine hydrochloride 98%
Lappaconitine HPLC 96%
Lappaconitine Hydrobromide HPLC 96%
Esculin HPLC 98%
Oxymatrine HPLC 98%
Amygdalin 98%
Sclareolide 98%
Company Contact:
Contact Name: Linda
Company Name: Shaanxi Yongyuan Biotech Co., Ltd.
Email:
Tel: 86-29-88346470
Fax: 86-29-88346470
Street Address: No.69, Jinye Road,
Hi-tech Zone, Xian 710077, China
Website:
http://www.herbalextractcn.com
Member name: lindayy
Country:
China
Member Since: 08 September 2010
Total Leads:
131 lindayy Import Export Business Leads
Business focus: Herbal Extract
Chat:

Verify:
Safe Import Export Tips
Product Category:
Spices or extracts
[3401]