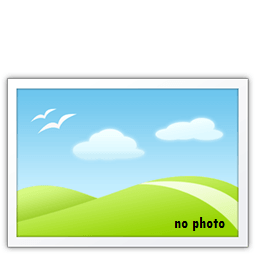 Notebook Lcd Panels Photos Catalog
We offer as below LCD panels.
MOHOTEC specializes in the sale of notebook spare parts and other specific
IPCs' LCD panel screens. Our extensive services include products, such as TFT-LCD panels, keyboards and HDD for Notebooks and industrial PCs. We sell all brand new, original packing, high quality laptop spare parts, especially focusing on LCD screens.
The following is our latest NOTEBOOK LCD panel list for your reference. All of them shall be all brand new, A grade, original package. Any further demands, please feel free to contact us.
Ltn184ht01
Ltn184kt01
Ltn184kt01-t01
N184H4-L04 Rev:C1
N184h6-l02
B173rw01 v.0 1a
N173o6-l02
Lp173wd1-tla1
B173hw01 v.4
Lp171we3-tla3
Lp171wp4-tln2 hp
Lp171wu4-tla1
LTN170U1-L02-H02 ( Dell )
Ltn170wx-l06
Lp164wd1-tla1
Lq164d1la4b
Lq164d1ld4a
Ltn160ht01
Ltn160at06-b
Ltn160at01
B156xw01 v.2
Lp156wh1-tlc1
Ltn156at01
B156xw03 v.1
Claa156wa11a
Lp156wh2-tlq1
Lp156wh2-tlb1
Lp156wh2-tle1
Lp156wh2-tlf1
Lp156wh2-tlq2
Ltn156at02-w01
B154ew02 v.7
B154ew08 v.1
Claa154wb03an
Lp154wx4-tlb4
Lp154wx4-tlcb
B154pw02 v.1
Ltn154p1-l03
Ltn154u2-l04-0
Ltn154x3-l01
N154I2-L02 Version: C1
Lp154wp2-tla4 ( apple )
LP154WP2-TLC2 ( Dell )
N154c6-l04
N154i6-l03
B150xg01 v.2
B150xg01 v.7
B150xg02 v.1
B150xg08 v.2 qd15xl09
Lp150x08-a3
Ltn150xg-l02
N150P2-L06 Rev:C1
Claa141wb05an
Lp141wx3-tlb1
Lp141wx3-tln2
Lp141wx3-tlq2
B141ew03 v.5
B141pw03 v.0
Ltd141ea0l
Ltn131w3-l01
Ltn141at07 dell
Ltn141at13
Ltn141w1-l01-0
Ltn141xj-l01
N141c3-l02 v:c1
B141ew05 v0
Lp141wx5-tla1
Ltn141at12-g01
B140xw01 v.0 h/w:0a ( acer )
B140xw02 v.0 h/w:0a
B140xw02 v.1 h/w:0a
B140xw03 v.0 h/w:0a
Lp140wh1-tla1 ( hp )
Lp140wh1-tlc1
Lp140wh1-tlc3 ( hp )
N140B6-L02 Version: C1
N134b6-l02
Lp133wx1-tlb1
Lp133wx1-tln2
B133ew01 v.3
Lp133wx1-tla1 ( hp )
Lp133wx3-tla2 ( apple )
Ltn133at09-r04 ( apple )
Ltn133at15-g01 ( hp )
B133ew03 v.1
B133ew07 v.0
B133xw02 v.0 ( hp )
Lp133wh1-tla1
Lp133wh1-tla2
Lp133wh1-tlc1
Lp133wx2-tle1
N133I6-L01 Version:A1 ( APPLE )
B121ew03 v.8
B121ew08 v.0
Ltd121ec5s
Ltd121exgs
B121ew07 v.1
Lp121wx3-tla1
B116xw01 v.0
B116xw02 v.0
N116B6-L02 Version: C1
Ltd111exca
Lq106k1la01b
Claa102na0acg
Claa102na0acw
B101aw02 v.0
B101aw03 v.0
B101AW03 V.1 Dell
Lp101wh1-tla1
Lp101wh1-tlb4
Lp101wsa-tla1
Ltn101nt02
Ltn101xt01
N101L6-L01 Version:C1 ( Dell )
N101L6-L02 Version:C1 ( Dell )
N101n6-l02
Hsd100ifw1-a00
Hsd089ifw1-a00
Hsd089ifw1-b00
B089aw01  v.3
A070vw04 v.0
A070vw04 v.4
Claa070lc0ccw
Claa070na01cw
Company Contact:

Contact Name: Kevin Chang
Company Name: Mohotec Corporaiion
Email:
Tel: +886-4-24718220
Fax: +886-4-24757598
Street Address: 20-6, 151, Da-dun
Rd., Taichung City, Taiwan
Website:
http://www.mohotec.com
Member name: Mohotec
Country:
Taiwan
Member Since: 08 November 2008
Total Leads:
2 Mohotec Import Export Business Leads
Business focus: Laptop Notebook Components, Spare Parts, Lcd Panel
Chat:

Verify:
Safe Import Export Tips