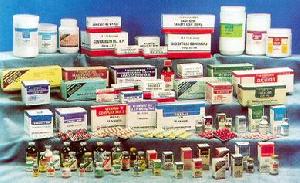 Pharmaceutical Photos Catalog
Bienvenue aux Indoglobal Health Sciences Pvt Ltd.
Indoglobal Health Sciences Pvt Ltd. est un conseiller
global dans les soins de santé, consacrés à mettre des personnes d'abord dans sa recherche pour la science, la santé et le bien-être. Nous fournissons les solutions rentables et et meilleures de soins de santé de qualité partout dans le monde. Nous approvisionnons aux besoins médicaux critiques, et sommes également impliqués dans l'approvisonnement un éventail de produits tels que des médicaments génériques, des médecines alternatives, le diagnostic, et des équipements chirurgicaux. Nos produits passent par les essais rigoureux de qualité pour s'assurer qu'ils rencontrent les niveaux adéquats et les règlements pays-spécifiques. Nous exportons des produits finis de pharmaceutiques, des matières premières , diagnostiques vers beaucoup de pays de région de Afric, de pays de Arabe, et de l'Australie, aussi. Nous fournissons les produits pharmaceutiques et les produits diagnostiques de la bonne qualité approuvés par WHO-GMP et FDA. Pour plus de l'information visite(www.indoglobalhealth.com)vouloir que vous achetiez tous les produits avec le prix concurrentiel, svp vous êtes sentiment libre a contacte nous.
Welcome to IndoGlobal Health Sciences.
IndoGlobal Health Sciences Private Limited (IGHS) is a global consultant in healthcare, dedicated to putting people first in its quest for science, health and well-being. We provide cost-effective, and best quality healthcare solutions all over the world. We cater to critical medical needs, and are also involved in sourcing a wide range of products such as generics, alternative medicines, diagnostics, and surgical equipments. Our products go through stringent quality tests to ensure that they meet the appropriate standards and country-specific regulations.
We are exporting pharmaceuticals finished products, raw materials and diagnostic products to many countries of Africa region , Gulf countries and Australia, too. We supply pharmaceutical products and diagnostic products of good quality approved by WHO-GMP and FDA. For more information visit(www.indoglobalhealth.com)If you have any requiremets please feel free to contacts us.
Capsules:
Ampicilline 250 mg cap (10x10) strips; Ampicilline 500 mg cap (10x10) strips ; Amoxicillin 500 mg cap (10x10) strips; Amoxicillin 250 mg cap (10x10) strips; Tetracycline 250 mg cap Jar (1000) loose; Chloramphenicol 250 mg cap Jar (1000) loose; Tetracycline cap (10x10) strips; Chloramphenicol 250 mg cap (10x10) strips; Indomethacin 25 mg Cap Jar (1000) loose; Indomethazine 25mg cap (10x25) strips; Multivitamine Softgel (3x10) strips ;
Tablets (Comprimés):
Aspirin 500 mg tablet Jar (1000 tab loose); Aspirin 500 mg tablet Box (10x10) strips; Paracetamol 500 mg Jar (1000 tab loose); Paracetamol 500 mg tablet Box (10x10) strip; Paracetamol 500 mg tablet Box (10x25) strips; Paracetamol 500 mg + Diclofenac 50 mg Tablet (10 x 10); Metronidazole 200 mg tablet Box (10x10) trips; Metronidazole 200 mg Jar (1000 loose); Vit C 500 mg tablet Box (10x10) strips; Diclofenac 50 mg tablet Box (10x10) strips; Diclofenac 50 mg tablet Jar (1000 loose); Erythromycin Stearate 250 mg / 500 mg Tablet (10 x 10) strips; Ibuprofen 200 mg Tablet Jar (1000Loose); Paracetamol Diclofenac Tab Box (10x10); Vit B1 (Thiamine) tablets Box (10x10) strips; Vit B6 (Piradoxine HCI) tablets Box (10x10) strips; Quinine 500 mg tabletsBox (10x10) strips; Co-trimoxazole 480 Mg tabletsJar (1000loose); Co-trimoxazole 480 Mg tabletsBox (10x10) strips; Mebendazole 100 mg Tablets Jar (1000 loose); Mebendazole 100 mg Tablets (50x6') strips; Aminophilline tablets Jar (1000) loose; Sulphate Feours tablets Jar (1000 loose); Artesunate 50 mg tablets Box (4x3') strips; Artesunate 100 mg tablets Box (4x3) Strip; Multivitamine 50 mg tablets Box (1000); Vitamine B complex 50 mg tablets (1000 loose;
Tinidazole 500 mg tablets (4x25) strips; Ciprofloxacine 500 mg tablets (10x10) strips; Norfloxacine 200 Mg Tablets (10x10) strips; Erythromycine 500 mg Tablets (10x10) strips; Ciprofloxacine Tinidazole tablets (10) strips;
Amoidoquine 200 mg Tablet ; Sulphadoxine 500 mg + Pyrimethamine 25 mg Tablet; Nalidaxic Acid 500 mg Tablet (10x10) Strips; Promethazine 25 mg Tablets (10x100') loose; Prednisolone 5mg Tablet (1000) Loose; Ofloxacin 200 mg / 400 mg Tablets (10 x 10)strips, Ethambutol 200 mg / 400mg Tablets (10x10) strips; Paracetamol 500 mg + Ibuprofen 325 mg Tablet (2x10') strips; Griseofulvin 125 mg / 250 mg / 500 mg Tablets (1000) Loose;
Calcium Gluconate 500 mg Tablets (1000') loose; Ibuprofen 200 mg / 400 mg Tablets (10x10')strops; Ibuprofen 400 mg + Paracetamol 325 mg + caffeine 30 mg Tablet (25x10') strips; Ketoconazole 200 mg Tablets (10x10')
Levamisole 50 mg Tablets (25x10'); Levamisole 150 mg Tablets (25x10'); Levofloxacin 500 mg Tablets(10x10')
Sildenafil Citrate 25 mg / 50 mg / 100 mg Tablets (4' / 1' Monocartoon Pack); Tadalafil 10 mg / 20 mg Tablets ((1'/4' Monocartoon Pack)
Injectable:
Cefotaxime Sodium for injection 1g; Ampicillin Sodium for injection 1g ; Procaine penicillin for injection 4mega ; Benzathine penicillin for injection 2.4mega ; Hydrocortisone Sodium Succiate for injection 100mg ;
Kanamycine Sulphate for injection 1g ; Amoxycillin sodium for injection 1g ; Diclofenac injection 75mg/3ml ; Dipyrone injection 1g/2ml ; Gentamycin Sulfate Injection 80mg/2ml ; Quinine injection 500mg/2ml ;
Vitamin C injection 500mg/5ml ; Oxytocine injection 10IU/1ml ; Progesterone injection 25mg/1ml ;
Promethazine injection 50mg/2ml ; Calcium gluconate inj 1g/10ml ; Vitamin B-1 50mg/1ml ;
Vitamin B-6 50mg/1ml ; Vitamin B-12 1mg/1ml ; Vitamin B -complex B1 20mg,B2 2mg,B6 2mg/2ml ;
Vitamin k-3 2mg/1ml ; Aminophilline inj 0.25g/10ml ; Atropine inj 1mg/2ml ; Metoclopamide inj 10mg/2ml ;
Buscopan inj 20mg/1ml ; Ciprofloxacin inj 200mg/100ml ; Metronidazole inj 500mg/100ml ;
Company Contact:

Contact Name: Rajesh Palavankar
Company Name: IndoGlobal Health Sciences Private Limited
Email:
Tel: +91 20 24 53 5001/5002 Extn. 216
Mobile: +9198679 34187
Fax: +91 20 24 53 5003
Street Address: 101,401, Amrut Siddhi,
Bhide Hospital Lane, Navi Peth, Pune,
Maharashtra 411030, India
Website:
http://www.indoglobalhealth.com
Member name: shivam
Country:
India
Member Since: 02 May 2007
Total Leads:
3 shivam Import Export Business Leads
Business focus: Pharmaceutical Products
Chat:

Verify:
Safe Import Export Tips