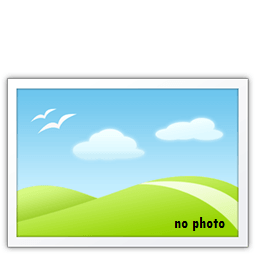 Wash Wax Polish Photos Catalog
More
Wash Wax Polish Motorcycle Plane Boat Water
:

Product Category

Wash Wax Polish Photos Catalog

Wash Wax Polish Business Cards

Wash Wax Polish Members Directory

Wash Wax Polish Videos

Wash Wax Polish email alerts

Offers to Sell and Export

Free Business Magazines
Attention Motorcycle Enthusiasts

Lorraine Wehrle lorraine@nowet.com

INNOVATORS





& MANUFACTURERS OF NOWET...ESTABLISHED 1994

IT MAY BE BETTER IF YOU PRINT THIS INFORMATION FOR EASIER READING...
DISTRIBUTOR / DETAILER / END USER INFORMATION PACKAGE
NOWET WATERLESS ALL VEHICLE

WASH, WAX, POLISH & SEALANT...

NOWET IS VOC COMPLIANT!!
WE ARE NOT AN MLM PROGRAM...YOU WILL BE DEALING MFG. DIRECT...
NO SIGN UP FEES...NO MINIMUMS...NO NONSENSE...
NO INFLATED MULTI LEVEL PRICING
ONE PRODUCT TO COMPLETELY DETAIL ANY VEHICLE INSIDE & OUT
WITHOUT USING ANY WATER...NO HOSE, SOAP, MESS, OR CLEANUP!!
NO KEROSENE (A PETROLEUM DISTILLATE) IN NOWET
ALL COMPONENTS ARE ORGANICALLY BASED...
Fall SPECIAL
COMPLETE DETAIL PACKAGE
1 QUART OF NOWET WATERLESS WASH & WAX
1 REUSABLE APPLICATOR
1-11.5 OUNCE BOTTLE OF NOWET METAL POLISH / SCRATCH REMOVER
1-22 OUNCE BOTTLE OF NOWET TIRE SHINE / RUBBER VINYL PROTECTOR
2 NOWET FLUFFY MICRO FIBER TOWELS
ONLY $45.00
TO ORDER CALL 1-800-790-5052
FOR COMPLETE INFO ON ALL NOWET PRODUCTS VISIT
http://www.nowet.com
SUGGESTED USA RETAIL $29.99 ($30.00) 1 QUART & 1 APPLICATOR
WHOLESALE DISCOUNT 50% - 70% OFF RETAIL
PRIVATE LABELING AVAILABLE
DETAILED USA WHOLESALE / RETAIL PRICING AT THE END OF THIS
INFORMATION PACKAGE...
ALSO EXPORT INFORMATION...
A world famous business consultant once told us that the best way to earn really big money is to find an existing business / service that is already successful and introduce a new way of doing it! This we have done with NO-WET WATERLESS VEHICLE WASH & WAX...
Please read carefully and digest the following material. Limited Distributor positions are available. We are looking for master / regional distributors who want to earn a six-figure income and local┬ distributors who want to earn a second income marketing NOWET Products...Also seeking professional detailers who are interested in using the finest WATERLESS vehicle detailing product available!
FOR RESELLERS...
NO SALES EXPERIENCE NECESSARY...
A SIMPLE DEMO AND *NO-WET* SELLS ITSELF!
Just a few ways to SIGNIFICANTLY INCREASE YOUR INCOME with
NOWET....
#1. RETAIL SALES...START WITH A HOUSE PARTY...A SIMPLE DEMO IS ALL IT TAKES...CAR / MOTORCYCLE SHOWS...CRUISE NIGHTS...CAR CLUBS...MOTORCYCLE CLUBS ETC. SELECT THE AMOUNT OF PRODUCT YOU'RE COMFORTABLE WITH AT THE DISCOUNT LEVEL INDICATED IN THE VOLUME PRICE LIST. A 30 SECOND DEMONSTRATION IS ALL THE TIME IT TAKES. EARN A PROFIT BETWEEN 100 - 350+%.
#2. WHOLESALE DISTRIBUTION ...SUPPLY NO-WET TO OTHER DISTRIBUTORS...SET UP WHOLESALE ACCOUNTS WHO WILL BUY THROUGH YOU. THE OBJECT IS TO PURCHASE PRODUCT AT A LOWET DISCOUNT LEVEL THAN YOUR WHOLESALE ACCOUNTS.
#3. SERVICE INCOME EARN $30-$40+ AN HOUR┬ VEHICLE DETAILING / CLEANING, CARS, TRUCKS, PLANES, HELICOPTERS, BOATS, ETC. INSIDE & OUTSIDE MOBILE ON SITE ( VERY PROFITABLE)...
#4. FOR RV DEALERS / CAMPGROUND OPERATORS / RV OWNERS...A GREAT WAY TO SAVE WATER AND STOP SURFACE / WELL WATER POLLUTION ALSO A GREAT PROFIT MAKER... DOES 100% OF THE RV...INSIDE AND OUT...ie...COUNTER TOPS...CABINETS...ALL METAL / GLASS SURFACES...TILE...BATHROOMS...ETC. ETC...EVEN STAINS ON RUGS.
NOTE: AIRSTREAM TRAVEL TRAILER / RV.┬ HAS APPROVED OUR NOWET PRODUCT FOR USE ON ALL THEIR PRODUCTS...THEY REQUESTED IT BE TESTED BY ALCOA ALUMINUM TO SEE IF WAS SAFE TO USE ETC. ETC.
ALCOA GAVE THEM THE GREENLIGHT ON NOWET...
#5. A FUND RAISER...
#6. SALES TO COMMERCIAL ACCOUNTS, LARGE VOLUME USERS vehicle dealers, limo companies, cycle shops, golf courses, (golf clubs, golf carts) rental agencies, car clubs, lawn mower shops etc., etc., ...
#7. INTERNET SALES...SELL WORLDWIDE...TRAINING PROVIDED...
#7. NEW..NEW...AN AFFILIATE INCOME PROGRAM...CALL FOR DETAILS!
#8.NOWET is very cost effective...it takes only about 2-4 ounces to detail the average size car...that averages out to only about $1.00 per vehicle...FOR A WASH..WAX...POLISH...AND PAINT SEAL at the standard wholesale prices...Less with multi-case orders...(Pricing at the end of this info package)
Thank you for your interest in NOWET CONCEPTS. After you digest this information I am sure you will have some questions. Please contact us via email,
info@nowet.com
with any and all questions. Or even better telephone us @ (732) 723-9100 USA...
The NOWET CONCEPT was developed over many years with much hard work and dedication to perfection. The income potential is
unlimited due to the fact that you will be dealing direct with the manufacturer. The demand for "WATERLESS TECHNOLOGY" is ever increasing. Also while earning income you will be helping to save our environment by conserving our most precious natural resource...WATER!
INTRO TO NOWET VEHICLE WASH & WAX...
We think that the more real facts you know the better. We don't light hoods on fire and we don't pour acid on the paint. *NO-WET* VEHICLE WASH &WAX works on it's own┬ merits, not on smoke and mirrors. By reading the following you will get the facts on how and why NOWET does it's unique job...WASH, WAX, POLISH & SEAL YOUR VEHICLE WITHOUT WATER! NO HOSE, NO SOAP, NO MESS, NO CLEANUP! NOWET CAN ALSO BE USED ON THE INTERIOR OF YOUR VEHICLE
Key Benefits:
Save Time and Money. Your water bill will be less, and you will save water resources. Think of the way you "wash, wax, polish and detail" your car today. You have to get all your "stuff" out of the garage (water bucket, sponges, "liquid soap with wax," chamois, water hose, water nozzle, towels, etc. etc.). Then you "water down" the car to "set up the dirt," fill up the bucket with soapy water and sponge, wash each part of the car, rinse with clear water, rinse out the sponge, keep your bucket filled with fresh water and soap, plus quickly dry your car before "the paint shows those terrible water drop marks." THEN you are ready to WAX the car. All other waxes caution you to apply their product to a clean surface. Then you put in mega-minutes or hours applying the wax, buffing to a shine and often having sweat fall off your brow (especially on a hot day).┬ Lots of logistics, lots of work, lots of time. Once you start the wash or wax job, you seem to be committed to the end (hours later to do a good job). Ever get a phone call or your spouse needs something while you are in the middle of this long logistical process? With *NO-WET*, you are in control of your time and just how much of your car you wish to complete. Finish your car when you want to and without all the logistics. All you need is the *NO-WET* reusable micro/mist applicator and two small terry cloth towels. Optional...use a cotton terry towel for cleaning and the NOWET MICROFIBER BUFFING Cloth for buffing to a brilliant waxed and sealed finish.
MORE IMPORTANT VEHICLE CARE INFORMATION........FROM NOWET
Every time you wash that beautiful car of yours; be it the classic, vintage, antique baby in the garage, or your every day driver, you are tearing up the finish. Hosing it down first doesn't lift the dirt off. When you put that rag to it, you are pushing those dirt particles right down onto the surface.It might not bother you now but it could mean hundreds or even thousands of dollars difference
when you sell or trade it in.
Ever take your Classic to the Car Show, parked it in your spot and then realized that you've picked up a whole lot of dirt & dust along the road that needs to come off. So how are you going to pull out the hose and wash it down? Going to settle just for dusting it off with a soft cloth...and scratch it some more?
There's a better way and a lot of people who are proud of their fine cars, antique or brand new, are finding out about NOWET WATERLESS VEHICLE WASH, WAX, POLISH & SEALANT, one application, one product, one bottle, that does it all
Since its introduction in early 1994, NOWET has been a big hit. Waterless Technology has been skyrocketed along by community awareness and bans on the use of water in many areas.
New automotive painting techniques for the new earth friendly paints make washing your car with soap and water a DULLING experience for both you and your vehicle, but not with our NOWET WATERLESS TECHNOLOGY. Regular washing with water leaves tiny feather scratches. *NO-WET* prevents this phenomenon from happening by actually protecting the finish while the dirt is still on it by allowing the surfactants to penetrate, lift and emulsify the dirt and grime from the surface, thus no scratching. NOWET'S protection is amazing! Not only will it protect the finish from environmental damage like oxidation, acid rain marks and industrial fallout, it also protects against baked on bugs and bird droppings. Dirt, grime and industrial fallout cleans off quickly and easily with repeated applications. Also great for boat owners NOWET protects against algae and barnacles
NOWET works on all rubber, vinyl and plastic surfaces, including tires. A spray and wipe treatment of *NO-WET* gives a clean, non-oily natural appearance that's water repellent and antistatic, picking up less dust and dirt. With regular applications, NOWET aids in preventing weather-checking and deterioration.
NOWET ANTISTATIC TEST
With your TV or computer screen on, place a piece of paper to the screen and watch static electricity cause the paper to cling like a magnet. TURN SCREEN OFF!!! Apply a small amount of NOWET to the screen and wipe completely dry. NOW TURN SCREEN ON ...Try the paper test again and watch the paper slide right off.
An overview of NOWET WATERLESS WASH, WAX, POLISH & SEALANT...
#1. Comes with a reusable micro/mist applicator, No fluorocarbons!!
#2. Contains Carnauba Wax, Kaolin Clay,┬ plus the finest polishing agents available!!
#3. Contains NO silicone or abrasives!!
#4. Provides UV protection!!
#5. NOWET can save millions of gallons of water on a daily basis, also saves our surface water tables from contamination.
#6. Our label states contains ALIPHATIC HYDROCARBON In place of PETROLEUM DISTILLATES NO KEROSENE
#7. No need for multiple products, NOWET does the complete detailing job
#8.. PLUS MUCH, MUCH MORE
That is the NOWET story, this should give you enough basic information to help you get on board. If you have any questions please feel free to call me @ (732) 723-9100 or email
bob@nowet.com
Again thanks for the interest.
P.S. I am sure you have doubts regarding the above information, how does it work, why does it work etc. etc. All valid questions, but as I stated, this is a product of STATE OF THE ART Technology. Just think back in time if you could have been the first in your area to distribute electric light bulbs in the 1880s everyone thought Edison was not going to be successful. How about those Wright Bros. and their AEROPLANE, or in the 1930s frozen food, it will never sell, or in the 50's TV dinners, who would buy them Or how about the big one not too long ago "CARS FROM JAPAN" in the early 60's or WATCHES, CAMERAS ELECTRONICS ETC. Even better, the first to distribute "MOTORCYCLES" FROM JAPAN" if you were the first in your area to take advantage of the above you would be wealthy beyond your wildest dreams. Everytime an innovative concept is brought to the marketplace there is a Doubting Thomas, one who believes nothing new will ever be successful. A lot of these Doubting Thomas' passed on the above opportunities, how about you, are you one of these doubting Thomas'? The choice is yours, NOWET may be the opportunity
you have been searching for, don't pass it by Call today (732) 723-9100 USA
NO FEES... NO START UP COSTS...NO MINIMUMS!!!
NOWET is very cost effective...it takes only about 2-4 ounces to detail the
average size car...that averages out to only about $1.00 per vehicle...
FOR A WASH..WAX...POLISH...AND PAINT SEAL at the standard wholesale prices...
Less with multi-case orders...
WE ACCEPT DISCOVER, MASTERCARD, VISA, WIRE TRANSFER, CHECK...
YOU CAN ALSO PAY THROUGH PayPal...
ORDER LINE ONLY CALL TOLL FREE: 1-800-790-5052 USA
#1. NOWET PINTS (16oz) 12 to the case...priced @ $7.00 ea. & 12 reusable applicators priced @ $3.00 each...$120.00 per case...EMAIL FOR MULTI┬ CASE DISCOUNT PRICING...
#2. NOWET QUARTS come packed 12 quarts to the case...32oz...priced @ $12.00 ea...& 12 reusable applicators priced @┬ $3.00 ea...$180.00 per case...EMAIL FOR MULTI┬ CASE DISCOUNT PRICING...
#3. Split case order...6 quarts..priced @ $15.00 each..6 re-usable applicators priced @ $3.00 each...$108.00 per case...
#4. Split case 6 quarts, 6 pints,12 applicators..quarts $13.00 each, pints $8.00 each, applicators $3.00 each...$162.00 per case
#5. NOWET GALLONS...4 to the case...priced at $40.00 per gallon ($10.00 per quart)...$160.00 per case..applicators $3.00 each... EMAIL FOR MULTI┬ CASE DISCOUNT PRICING...
#6. Split case of gallons, 2 gallons priced @ $60.00 each...applicators $3.00 each...
#7 Multi case discounts available...additional applicators $3.00 each..packed 24 to the case...also private labeling programs...a great affiliate income program..protected market areas...regional & warehouse Distributor Programs..Plus a great product and honest work ethics...etc. etc...
RETAIL SALES / SAMPLES: WE WILL PROVIDE YOU WITH 1 QUART AND 1 REUSABLE APPLICATOR 1 NOWET MICROFIBER BUFFING CLOTH FOR $32.99 NEW... 1 gallon and applicator and buffing cloth....$89.99 includes shipping.
SUGGESTED SELLING PRICES FOR U.S.A. RESELLERS...
WHOLESALE / DISTRIBUTOR PRICES BELOW...
#1. A filled 8oz. Micro/Mist applicator bottle...sell for $10.99 fill from gallon filler bottle...cost $5.50
#2. A filled pint 16oz. capped filler bottle and empty applicator..sell for $19.99..cost $10.00
#3. A filled pint 16oz. capped bottle..sell as a refill...sell for $14.99...cost $7.00
#4. A filled quart 32oz. capped filler bottle and empty applicator..sell for $29.99...cost $15.00
#5. A filled quart 32oz. capped bottle.. sell as a refill...sell for $24.99...cost $12.00
#6 Replacement applicator bottle, empty, $5.00...$3.00
#7. Gallons...sell for $79.99...cost $40.00
The above retail prices are only suggestions, you may alter them as you see fit.
NOWET MICROFIBER FLUFFY TERRY BUFFING CLOTHS..
Detailed information about our Mircrofiberr Cloths at
http://www.nowet.com
U.S.A. DISTRIBUTOR PRICING... 80 / 20 NOWET MICROFIBER FLUFFY TERRY BUFFING CLOTHS 16" X 16" $1.40 each MINIMUM ORDER 1 DOZEN (12) CLOTHS $16.80...PLUS SHIPPING.
SUGGESTED RETAIL...$3.00 - $4.00 with a NOWET purchase...$5.00 without a purchase...these are only suggested selling prices. SIMILAR CLOTHS RETAIL FOR $7.00 / $8.00
ALL ORDERS MUST BE PREPAID...ALL WHOLESALE PRICES ARE PLUS SHIPPING...
EXPORT ACCOUNTS & LARGE VOLUME USERS...
NOWET is also available 200 liter containers (52.8 gallons), 18.92 liter pails (5 gallons)...YOU BOTTLE...
PLEASE CONTACT ME FOR PRICING ON VOLUME ORDERS, EXPORT ORDERS AND PRIVATE LABELING....I WILL WORK TO PROVIDE YOU WITH THE BEST POSSIBLE PRICES TO FIT YOUR NEEDS.
ALL ORDERS MUST BE PREPAID...ALL WHOLESALE PRICES ARE PLUS SHIPPING...
Company Contact:

NO-WET WATERLESS CONCEPTS LTD. LLC
Address: Spotswood, NJ 08884, USA
Bob Wehrle / Jeri Wehrle
Phone: (732) 723-9100
Fax: (732) 723-9104
Orders: (800) 790-5052
Website:
http://www.nowet.com
Member name: Nowet
Country:
Usa
Member Since: 26 September 2006
Total Leads:
4 Nowet Import Export Business Leads
Business focus: No Wet Vehicle Care, Cd Dr
Chat:

Verify:
Safe Import Export Tips