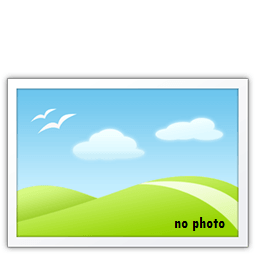 Zeaxanthin Extract Photos Catalog
Zeaxanthin
Product Name: Zeaxanthin
Cas no.: 144-68-3
Molecular Formula : C40H56O2
Molecular Weight
: 568.87
Melting Point 203-2050C
Mdl no. mfcd00075654
Appearance:natureFat-soluble powder or oily substance, for β-carotene derivatives, soluble in ether, petroleum ether, acetone, esters and other organic solvents, insoluble in water, in the body can not be converted to Va, there is no Va activity, light, heat-stable poor, particularly in light of the most influential of zeaxanthin; pairs of Fe3 + and Al3 + stability is also poor, but for other ions, acid, alkali and reducing agent such as Na2SO3 more stable.
Action:
1. Prevention of aging-related macular degeneration (the leading cause of blindness in the elderly); 2. To prevent cataracts, intima-media thickening, heart disease; 3. To improve symptoms in patients with retinitis pigmentosa; 4. Reduce the color difference, so that vision is more accurate; the protection of the retina, when the absorption of light from oxidative damage; 5. anticancer effect, prevent the proliferation of cancer cells. Widely used in food (GB2760-86 provides: Maximum amount of 0.5%), health care products, cosmetics, medicine and fodder.
Product Name Specification
White Kidney Bean P.E.(Phaseolus vulgaris L.) Phaseolamin1%
Cactus P.E.(Opuntia dillenii (Ker-Gawl)Haw) 20:01
Tribulus terrestris P.E.(Tribulus Terrestris L.) Saponins 40%
Saponins 90%
Cassia Nomame P.E.(Cassia nomame (sieb.) L.Kitagawa) Flavanols 8%
Wolfberry P.E.( Lycium barbarum L.) Polysaccharides 40%
Astragalus P.E.( Astragalus Membranaceus(fisch)Bge) Polysaccharides 50%
Rhodiola Rosea P.E.( Rhodiola rosea L.) Salidroside 3%
Rosavin 2%
Cnidium Fruit P.E.( Cnidium monnieri (L.) Cuss.) Osthole50%
Osthole60%
Osthole70%
Osthole80%
Osthole90%
Osthole95%
Osthole98%
Magnolia Officinal Bark P.E. (Magnolia officnalis L) Magnolol 90%
Magnolol 95%
Magnolol 98%
Honokiol 90%
Honokiol 95%
Honokiol 98%
Piperine 95%
98%
Saw palmetto P.E.( Serenoa repens) Fatty Acids 25%
Fatty Acids 45%
Jujuba P.E.( Ziziphus jujuba Mill.Var.) Saponins 2%
Sclareolide 97%
Cinnamon P.E.( Cortex Cinnamomi); Total Polyphenols 20%
Total Polyphenols 40%
Echinacea purpurea P.E. (Echinacea purpurea) Polyphenols 4%
Black Cohosh P.E.( Cimicifuga racemosa) Triterpene glycosides 2.5%
Triterpene glycosides 8%
Pomegranate P.E.( Punica granatum L.) Polyphenols 40%
Polyphenols 60%
Hawthorn leaf P.E.( Fructus Crataegi) Total flavone 20%
Total flavone30%
Hawthorn fruit P.E.( Fructus Crataegi) 10:01
Puerariae(Kudzu Root) P.E. (Pueraria lobata(Willd.) Ohwi) Isoflavones 40% UV
Isoflavones 40% HPLC
Puerarin 30%
Puerarin 80%
Paeoniflorin 10%
Soybean P.E.( Glycine max (Linn.)Merr.) Isoflavones 40%
Red Clover P.E.( Trifolium pratense) Isoflavones 8%
Company Contact:
Contact Name: Linda
Company Name: Shaanxi Yongyuan Biotech Co., Ltd.
Email:
Tel: 86-29-88346470
Fax: 86-29-88346470
Street Address: No.69, Jinye Road,
Hi-tech Zone, Xian 710077, China
Website:
http://www.herbalextractcn.com
Member name: lindayy
Country:
China
Member Since: 08 September 2010
Total Leads:
131 lindayy Import Export Business Leads
Business focus: Herbal Extract
Chat:

Verify:
Safe Import Export Tips
Product Category:
Zeaxanthin
[23]