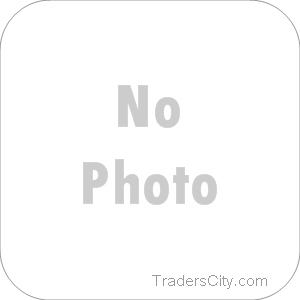 Hybrid Capacitor 2019 Photos Catalog
2.3V Hybrid Supercapacitor HBM Series Performance characteristics: High capacity density
2.3V Hybrid
digital Capacitor HBM Series Typical application: Solar lighting, backup power, medical equipment, LED lighting, handheld electronics
Model Capacity
F ESR mΩ Maximum energy
mWh Maximum power
IN Product size (mm)
dc ac
1kHz Diameter †
Height
† Pin distance
Hbm-2r3-j505fryj0812 5 750 250 0.0037 0.0018 8 12 3.5
Hbm-2r3-j805fryj0816 8 540 180 0.0059 0.0024 8 16 3.5
Hbm-2r3-j106fryj0820 10 360 120 0.0073 0.0037 8 20 3.5
Hbm-2r3-j156fryj1020 15 210 70 0.011 0.0055 8 30 3.5
Hbm-2r3-j206fryj0830 20 240 80 0.0147 0.0063 10 20 5
Hbm-2r3-j206fryj1025 20 135 50 0.0147 0.0098 10 25 5
Hbm-2r3-j256fryj1030 25 135 50 0.0184 0.0098 10 30 5
HBM-2R3-J256FRYJ1221 25 135 50 0.0184 0.0098 12.5 twenty one 5
Hbm-2r3-j356fryj1225 35 108 40 0.0257 0.0122 12.5 25 5
Hbm-2r3-j506fryj1620 50 108 40 0.0367 0.014 12.5 34 5
Hbm-2r3-j606fryj1626 60 135 50 0.0441 0.0122 16 20 7.5
Hbm-2r3-j656fryj1234 65 94.5 35 0.0478 0.0098 16 26 7.5
Hbm-2r3-j806fryj1632 80 108 40 0.0588 0.0122 16 32 7.5
Hbm-2r3-j117fryj1634 110 54 20 0.0808 0.0245 16 34 7.5
Hbm-2r3-j137fryj1834 130 48.6 18 0.0955 0.0272 18 34 7.5
Hbm-2r3-j157fryj1841 150 54 20 0.1102 0.0245 18 41 7.5
HBM-2R3-J257FRYJ2242 250 40 15 0.1837 0.0331 twenty two 42 10
Hbm-2r3-j257fryj1860 250 40 15 0.1837 0.0331 18 60 7.5
HBM-2R3-J257FRYJ2246 250 27 15 0.1837 0.0525 twenty two 46 10
HBM-2R3-J257FRYJ2239 250 45 25 0.1837 0.049 twenty two 46 10
HBM-2R3-J307FRYJ2246 300 25.2 14 0.2204 0.0294 twenty two 39 10
Hbm-2r3-j327ryj2540 320 27 15 0.2351 0.049 25 40 10
Hbm-2r3-j407fryj3040 400 27 15 0.2939 0.0612 30 50 10
Hbm-2r3-j607fryj3050 600 21.6 12 0.4408 0.0735 35 53 10
Hbm-2r3-j707fryj3545 700 21.6 12 0.5143 0.0735 35 60 10
Hbm-2r3-j707fryj3060 700 21.6 12 0.5143 0.0918 35 80 10
Hbm-2r3-j807fryj3553 800 18 10 0.5878 0.0612 35 45 10
Hbm-2r3-j907fryj3560 900 18 10 0.6613 0.049 30 40 10
Hbm-2r3-j168fryj3580 1600 14.4 8 1.1756 0.0612 30 60 10
Hbm-2r3-j198frnj3596 1900 14.4 8 1.396 0.0918 35 96 12.7
Hbm-2r3-j308frnj5171 3000 10.8 6 2.2042 0.1225 51 71 /
Hbm-2r3-j109frnj64133 10000 8 5 7.3472 0.1653 64 133 /
†
High current operation Electrified railway, smart grid control, hybrid vehicle, wireless transmission, rail power system
As one of the most professional supercapacitor suppliersof china super capacitor, we have been devoting ourselves in providing high quality supercapacitors for sale with competitive price. If you want to buy super capacitor, donít hesitate to contact.
Company Contact:

Contact Name: Sue Wang
Company Name: Jinzhou Kaimei Power Co., Ltd
Email:
Tel: 0416-4341210
Fax: 0416-3886367
Street Address: No.139.7 Section
Chongqing Road, Linghe District,
Jinzhou City, Liaoning Province,
China.
Jinzhou, Liaoning 121000
China
Website:
http://www.kamcappower.com/
Member name: JINZHOUKAIMEIPOWER
Country:
China
Member Since: 30 July 2019
Total Leads:
26 JINZHOUKAIMEIPOWER Import Export Business Leads
Business focus: Capacitors, Super Capacitors
Chat:

Verify:
Safe Import Export Tips
Product Category:
Fixed capacitors
[43]