Product Photo: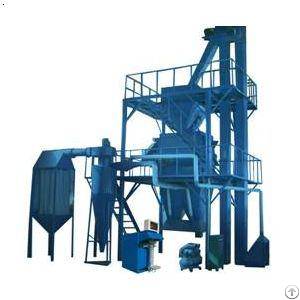 Similar Products Catalog:

Dry Mortar Plant Line Photos Catalog
Product Description:
Dry mortar plant, Cement mortar /Masonry mortar/Dry mortar production line manufacturer in China
Fier
Cement mortar /Masonry mortar/Dry mortar production line is simple in design, small in occupation, small in investment, quick in effect earning, continuous in production, and high in output.
As a professional Cement mortar /Masonry mortar/Dry mortar production line manufacturer, Fier Machinery will help you choose the right mortar production machines based on your project conditions. and this will ensure the smallest investment of your Cement mortar /Masonry mortar/Dry mortar production line.
Send us your inquiry and Fier Machinery will give you the best solution for your smallest investment Cement mortar /Masonry mortar/Dry mortar production line order.
what is the dry mortar and How to make dry mortar?
Dry mortar meaning refers to a kind of granule or powder formed by physical mixing of aggregate (such as quartz sand), inorganic cementite material (such as cement) and additive (such as a polymer) processed by drying and screening
It is transported to the site in bag or bulk, and can be directly used after mixing with water.
Also known as mortar dry powder, dry mixing mortar, dry mixing powder, some building adhesives also belong to this category.
In the construction industry, dry mortar plays the role of bonding, lining, protection, and decoration with thin layers, and is widely used in construction and decoration engineering.
The Main ingredients Chemical composition of mortar is Silica-aluminum hydrochloric acid containing calcium oxide.
Different kinds of dry mortar can be made By Fier Dry mortar production line
There are many kinds of dry mortar, which are divided into special and common categories in the conventional sense. The common ones include masonry, plastering, ground, and waterproof mortar, while the special ones include anti-crack mortar, interface mortar and tile adhesive mortar, joint mortar, insulation mortar, waterproof mortar, decorative mortar, colored mortar and so on.
The differences lie in the different dry mix mortar recipes. Fier Company can provide a dry mix mortar recipe for you.
When you want to start to make mortar, you need the dry mortar production equipment. Send your quote now!
FIER Cement mortar /Masonry mortar/Dry mortar production line Introduction
Dry mortar production line series equipment production line is mainly composed of Conveyor elevator, premix bin, small material bin, mixing machine, finished product bin, packaging machine, dust collector, electric control cabinet, gas phase balance system.
FIER types of Dry mortar production line for sale By Fier Machinery
Fair Machinery- dry mortar production line has Four types: easy, simple, semi-automatic, and fully automatic.
You can choose the best one that suits you according to your specific needs.
1.FIER simple type of production line on sale
FIER simple type is mainly composed of a weightless mixer, a dry powder bin, and a packing screw. It doesnít have a sand drying system, weighing system, cement silo, but has a packing machine.
Itís semi-automatic type, you have to feed the materials by human labor.
Small investment, suitable for individuals with small investments for you want to start the business.
Small area, less than 3.5m in height, your ordinary houses can be used as a workshop
Easy to operate, 2-3 people can produce
High output, 1-2 tons for a single batch, 30-50 tons for daily production
2.FIER semi-automatic Dry Mixed Mortar Production Line On Sale
Fier Semi-automatic type is mainly composed of a weightless mixing machine (with a flying knife), finished product bin, packaging machine, bucket elevator, waiting for the bin, dust collector, air pressure system, control system, etc, doesnít have sand drying system.
The investment of this production line is larger than the simple type.
This building construction dry mortar production line adopts the upper and lower two-level frame structure.
The equipment covers an area of about 20m3-30m3, and the height is 6.5m-8.5m.
The output is 3.-5 tons for a single batch. Itís suitable for customers whose plant height is limited. Whatís more, it can be upgraded to a full automatic dry mortar production line in the later period.
Sand drying system can be customized according to customersí requirements.
3.FIER full-automatic Production Line
Fully automatic type of Dry Mixed Mortar Production line is mainly composed of a high-efficiency mixing system, material storage system, conveying system, lifting system, weighing system, mixing system, packaging system, dust removal system, material level control system, alarm system, air pressure system, complete machine control system and so on.
High-cost investment, Long cycle of capital recovery
Full degree of automation
Wider range of applications. such as masonry mortar, plaster mortar, insulation required mortar, decorative mortar, and other dry mortar.
Basically with bulk systems
Easy to use. low energy consumption, easy operation, and 3-6 workers
4.FIER easy type semi-automatic Dry Mixed Mortar production line On Sale
FIER semi-automatic Dry Mixed Mortar production line Equipped with screw hoister, finished product warehouse, and automatic quantitative packing machine, the automatic measuring and packing of putty powder is realized, It saves the packing cost and manpower for you.
Small investment, quick results, suitable for individuals or small processing plants
Small area, less than 3 meters in height, ordinary houses can be built.
Simple operation, 1-2 people can operate.
High output, 10-20 tons per day.
Matters needing attention of Fier Dry mortar plant
In the whole production process, the most likely place to appear dust is at the inlet of the bucket lifter and the outlet of the packaging machine.
This dust needs to be solved by a bag filter. Accord with the environmental protection index, choosing a good precipitator is the key.
Complete configuration of Fier Dry mortar plant
The annual output of about 20, 000 tons of mortar production line, generally will use 3-6 raw material tanks, two large tanks for bulk cement and fly ash, the rest of the small tanks for light calcium, heavy calcium, sand, small materials, etc.
Bulk cement and fly ash into the tank do not need lifting equipment, relying on the pump to drive.
In general, the bulk fly ash bin is of cylindrical structure, with dust removal equipment at the upper part to prevent dust leakage, and arch breaking device at the lower part to prevent agglomerating of powder and smooth discharge of powder.
Besides, it is equipped with material level sensing equipment to keep track of the use of materials in the bin at any time.
The components of FIER dry mixed mortar Plant /production line:
Composition of Fier dry mortar production line:
1. Sand dryer →2. Automatic batching system →3. Conveying and lifting machine→ 4. Small silo →5. Mixer →6.finished product warehouse →7.packing machine→8.Industrial dust collector →9.Control cabinet
Cement and other large proportion of raw materials through manual calculation, through the elevator into the premix.
Cellulose, rubber powder, and other small proportion of valuable additives can be calculated by electronic scale into the hopper.
Compared with a simple dry mortar plant, it is an advanced step for your choice.
Because through the packaging machine can automatically quantitative packaging, it Saves labor and cost for you.
1. Drying system: It is used to dry the wet sand particles produced or collected. Sand dryer is needed.
2. Raw material tank: it is used to store cement, fly ash, and so on. Pneumatic feed is adopted by a pump truck. Cementsilo is needed
3. Batching system: it is composed of feeding winch, hopper weighing scale, discharging device, control system, etc.
4. Mixing system: The main machine adopts an energy-saving biaxial blade no-gravity mixer with mixing uniformity up to 99%.
5. Packaging system: The finished products can be directly entered into the finished product storage bin through the lifting system, and can also be divided into bags for packaging and storage. The Valve bag filling machine is widely used.
6. Dust removal system: Used to recover dust from dry mixed mortar production, which is conducive to environmental protection of the production environment. Pulse bag filter is generally used, which is reliable in operation, high in efficiency, and easy to maintain.
7..Conveying and lifting system: Used for conveying materials in the process of dry mixed mortar production, can be divided into horizontal conveying and vertical conveying, horizontal conveying can use Screw conveyor, vertical conveying is generally used Bucket Elevator.
8. Control system: Adopt the convenient PLC control system of the whole computer, each equipment operation simulation display, the operation is clear at a glance, easier to operate.
Faq
How much dry mortar production line cost
A: It depends on the capacities and automatic degree.
Low capacity, low investment.
Semi-automatic, low investment.
High capacity, high cost.
Full automatic, high cost.
Our professional engineers will design a suitable mortar production line as your specific requirement.
Whatís the different between full-automatic line and semi-automatic line
A: (1)Sem-automatic line needs human labor to feed materials, while the full-automatic line no need.
(2) semi-automatic line no need material silos, full-automatic line need.
(3) The semi-automatic line is more cheaper than the full-automatic line.
How many people needed in this line
A: 2-3 workers is ok to operate
What equipment we can offer
A: We can supply you with the whole set of equipment from the storage system to the packing system.
What is the factory area needed?
A: It depends on the line type. 20-1000m*m will be enough.
If your area is not enough, we can design a tower type dry mortar production line which takes less floor area.
Can you install it in my country?
A: Yes, we offer an oversea installation service for you.
7: Can you teach us how to operate this line
A: Yes. We offer a free training service for you.
Choice Fier Machinery
Fier Machinery, The top dry mortar production line manufacturer, has helped customers in domestic and oversea countries set up their dry mortar production lines in the past years.
Our Dry Mortar Plant has been exported to Sri Lanka, Qatar, India, Vietnam, Thailand, Romania, Peru, Korea, Iran, Pakistan, Indonesia, Cambodia, etc.
Our company provides a one-stop free instruct service from process design, mortar mix ratio and construction process, etc. (excluding the on-site guidance costs) to solve your worries. If you are planning to invest in this promising dry mix mortar production line industry, donít hesitate to contact us and get the latest dry mortar production line price now!
Write down your questions or inquiry, We will reply to you in 24 hours!
Company Contact:
Contact Name: Maxwell Wang
Company Name: Henan Fier Machinery Co., Ltd
Email:
Tel: +86 15716513255
Fax: +86-0371-67118166
Street Address: No.514 Zhengshuang
Huidu Center , Zhengzhou City, Henan
China Zhengzhou, Zhengzhou City
45000 China
Other Contact Info:
Mobile/whatsapp/wechat: +86 15716513255
Skype:
Website:
https://fierchina.com
Member name: FierMachienry
Country:
China
Member Since: 05 August 2020
Total Leads:
8 FierMachienry Import Export Business Leads
Business focus: Crushing Machines, Mixing Machines, Packing Machine, Drying Room
Chat:

Verify:
Safe Import Export Tips