Product Photo: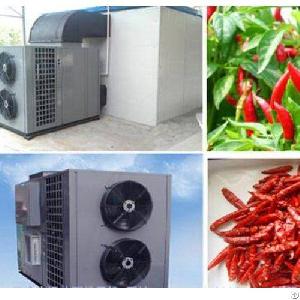 Similar Products Catalog:

Drying Room Shipping Photos Catalog
Product Description:
Fier Multifunctional drying room can be used for fruits, vegetables, herb, spices, seafood, petal, hanging
whole plant to dry, etc
As a professional drying manufacturer in China, We Fier Machinery not only can supply you with the best turn-key solution, but also we will give you the best service and quality for your drying room order at competitive prices.
Fier Shipping container drying room – Better dryer which one the next popular in the world!
Fier drying room- better dryer, drying better for your materials!
Send us your inquiry and we Fier Machinery will reply to you in 24hours!
What is the Fier drying room?
Fier Drying room as know as a shipping container drying room, it is a new type of drying machine for different kinds of materials.
By means of a heat pump, the items are placed in a relatively closed insulation board room, The water vapor is condensed out of the board room on the cold plate by closed dry air circulation.
The whole box body adopts a fully enclosed structure, and the hot air box circulates, reasonably discharging the hot and humid air and filling in the fresh air.
The evaporation rate of water was increased and the drying time was shortened. So as to achieve the purpose of dehumidification and drying.
How to make a drying room?
Fier drying room is composed of a heating room and material room. The main equipment includes heating equipment, ventilation and moisture removal equipment, temperature, and humidity control equipment.
The hot air is enclosed in the drying container for descending circulation, which has high thermal efficiency, energy-saving, no secondary pollution and meets the requirements of food hygiene standards.
drying room/commercial drying room/shipping container drying room/meat dryer machine/fruit dryer dehydrator/hemp dryer machine/fruit dehydrator
1. Material room
The material is placed in the form of a pallet structure, and the material room is separated from the heating room by aluminum plate, which is called an air isolation plate. The equipment is completely isolated from the drying room, so the dried materials will not come into contact with sulfur dioxide gas, and there will be no fire.
2. The heating room
Install electric heating equipment, generate hot air space, in the appropriate location to install the fan in a drying room, fan-forced air circulation, so that the temperature difference between the top and bottom of the dryer is small, unique adjustable air distribution porous plate, to ensure uniform temperature.
3. Hot air transportation mode
Drying room dehumidifier, The circulating fan sends the hot air into the hot air channel, and then enters the material room through the perforated air board. This air supply way is adopted on the left and right sides of the upper and lower sides to make drying more even.
4. Heating equipment
Electric heating, coal burning, gas, steam, etc. (heating source can be selected by yourself), Fier Drying room has reasonable structure, easy installation and maintenance, stable operation, simple use, long life, low operating cost, and reasonable energy can be selected according to your situation.
5. Ventilation and moisture removal equipment
Fier drying room can be divided into three types: bottom ventilation, side ventilation, and top ventilation. It can be designed and made according to your requirements for different materials and workshops. Besides, Our drying room is equipped with a strong wind direction exchange system to make the whole drying room full of airflow. Automatic control of temperature and humidity in the drying room to ensure proper temperature and humidity required for drying.
Fier Drying room Video:
Features and Advantages of Fier Drying room
Fier drying room features :
1. Low temperature, intensified circulation air, and strong moisture removal are adopted for drying, which can ensure bright color and luster, fewer but shallow wrinkles on the skin, strong elasticity, small color difference between the front and the back, and increase commodity grade, average price, and economic benefit.
2. The insulation layer thickness is 80~200mm. High-density rock wool or superfine glass fiber wool is adopted to further reduce heat loss, which conforms to GMP standard and has small heat loss.
3. The oven is equipped with accurate temperature and humidity tester, which USES accurate temperature and relative humidity control system, so that the baking material will not be deformed, discolored, good-looking, and the internal nutritional value will not be lost, and the accurate moisture content can ensure the quality of the product to meet the standard.
4. The drying tray is the uniform standard of the industry, and the network tray is suitable for multiple industries with strong interchangeability.
5. Automatic constant temperature control, regular working hours, mechanized production, batch product quality stability.
6. Electric appliances are equipped with set temperature, constant temperature control, time timing, set dehumidification time, overtemperature alarm, etc. The touch screen is optional.
7. The box is provided with an adjustable air equalizer, which can adjust the opening up and down to make the temperature inside the box even.
8, can be customized according to the customer's requirements of non-standard size, heating methods, materials can be customized.
Fier Drying room advantage:
1. High yield: fully enclosed structure, hot air box circulation, energy-saving, and high efficiency. Compared with the traditional drying method, the drying cycle of Yuke heat pump drying equipment is shortened, the drying amount is increased, and the output is obviously improved.
2. Energy-saving: The operating cost is 1/3 of that of gas-fired and oil-fired boilers, 1/4 of that of electric heating tubes, and 3/4 of that of coal-fired boilers, which is super economical.
3. Environmental protection and no pollution: no waste heat, wastewater, waste gas, and other waste emissions from the operation, green environmental protection.
4. No risk of inflammable and explosive (gas and oil), poisoning (coal burning), short-circuit leakage, fire (electric heating), etc.No noise.
5. Automatic operation: intelligent automatic operation, without personnel on duty, comfortable, simple, and convenient operation.
6. Not affected by the weather environment: spring, summer, autumn, winter, wind, and rain can be used normally.
7. Clean and hygienic: Materials are closed and circularized in the drying room, free from external pollution.
8. Good drying effect and fast: faster than the traditional drying method, saving time and labor, greatly saving cost, good drying quality
9. Modular design, easy installation and maintenance
10. Low investment cost, safe and reliable operation, and wide application range.
The types of Fier Drying room
According to the drying temperature range, Our Drying room can be divided into four types: low temperature, medium temperature, high temperature, and ultra-high temperature:
1. Low-temperature heat pump drying temperature between 10 ℃ and 45℃, generally drying time is relatively long, low efficiency;
2. The drying temperature of the medium temperature heat pump is between 45 ℃ and 65℃. Basically, all agricultural products and seafood are suitable for drying in this temperature section, and the speed, quality, and efficiency can be the best.
3. High-temperature heat pump drying temperature between 65 ℃ and 85℃, some agricultural products, seafood, industrial products must have a certain high temperature to volatilizable the internal bound water, then need to choose a high-temperature machine;
4. Ultra high-temperature heat pump drying temperature between 85 ~ 105℃, the current market for this type of drying products are still very few.
Range of application:
Fier Drying room is used for heating, curing, drying and dehydration of materials in pharmaceutical, chemical, food, agricultural and sideline products, aquatic products, light industry and other industries, etc
1. Food drying-like: meat dryer machine
Firstly, in the past, freeze-drying was generally adopted for the drying of heat-sensitive materials such as food. However, the drying cost was too high, But our Fier drying room drying parameters of hot air furnace was easy to control, so that uniform heat distribution could be obtained and energy saving could be effectively saved.
2. spices drying
An automatic drying system of an electric hot air stove has been applied in the field of spices, edible fungi, and crop baking.
Stable baking performance of the equipment can effectively and accurately achieve the required indicators to ensure the internal and external quality.
Moreover, the drying process pollution to zero emissions, can be a multi-purpose machine.
3. Wood drying
The application of mature electric hot air oven drying technology in wood drying is very successful.
It is especially suitable for those "hardwood" with high commercial value and high drying difficulty.
4. fruit dehydrator and vegetable dryer
Drying fruits and vegetables have a very high dehydrating rate and consume about 20% less. At present, drying technology has been widely used in fruit and vegetable drying, processing and production practice, no pollution emission.
5, tea drying
Using an electric fan to dry tea leaves consumes very little energy per ton (equivalent to 0.66t standard fuel), saving about 32% energy.
At the same time our drying room can be used for Pepper, seafood, fungi, flowers, corn, peas, agricultural and sideline products, Chinese medicinal materials drying.
All solar drying materials can be dried.
Purchasing Instructions:
In order to provide you with the most suitable drying room, please inform us of your drying room requirements in advance
which kind maters you want drying?
what the capacity of you want of your drying room?
The environmental temperature, drying season and material drying requirements of your project location, It has a great influence on the running effect and drying quality of the whole system.
Our drying room design can be customized according to the customer's requirements of non-standard size, heating methods, materials
Operation steps of Fier Drying Room
1. before the drying room to open the room inside the health clean, check whether the electrical wiring, the limit is correct and intact.
2. Materials pushed into the drying room by car, determine the position, close the door, adjust the drying time.
3. closed in power distribution cabinet knife on power supply, voltmeter and examine whether the indicator light is normal, the selection of the frequency on frequency, frequency conversion control to variable frequency position, inverter instructions for the "0", Press the start switch to start the fan, one by one when frequency instructions of 50 Hz, combustion engine start button, burning machine began to work, in the process of automatic drying.
4. the workshop control has added a level of time control, to set the time after the automatic stop drying.
5. after work to clean up the equipment, especially the roof, the surface of the platform combustion machine, motor surface cleaning.
Notes:
1. The motor fan is filled with lubricating oil twice a month. The filter screen is cleaned once a week and replaced once a year.
2. Check the tightness and completeness of the fan belt every day, constantly observe the sound of the fan, judge whether it is abnormal from the sound, and immediately inform the maintenance staff to remove the fault in time if it is abnormal.
Company Contact:
Contact Name: Maxwell Wang
Company Name: Henan Fier Machinery Co., Ltd
Email:
Tel: +86 15716513255
Fax: +86-0371-67118166
Street Address: No.514 Zhengshuang
Huidu Center , Zhengzhou City, Henan
China Zhengzhou, Zhengzhou City
45000 China
Other Contact Info:
Mobile/whatsapp/wechat: +86 15716513255
Skype:
Website:
https://fierchina.com
Member name: FierMachienry
Country:
China
Member Since: 05 August 2020
Total Leads:
8 FierMachienry Import Export Business Leads
Business focus: Crushing Machines, Mixing Machines, Packing Machine, Drying Room
Chat:

Verify:
Safe Import Export Tips