Product Photo: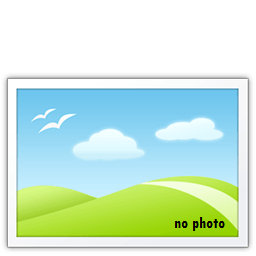 Similar Products Catalog:

Packaging Machinery Photos Catalog
Product Description:
Do you have any surplus machinery for sale?
Surplus equipment to dispose of?? Send us details of what
you can offer now, or coming available in the future. We are always interested in your surplus machinery.
Are you looking to purchase any machinery?
Looking for used equipment?? Contact us with details of your requirements. If you do not see what you are looking for on this flyer, then just email us. We welcome ALL of your enquiries.
FOR SALE - Used Machinery Highlights April 2016
All items offered subject to being unsold
Reference Description
6904 Dabriegon Butter/Fat Melter, 1500Kgs per hour
6903 Magusa 12-Tonne SS Chocolate Tank
6902 Chocolate Manufacturing Line with Nagema 5-Roll Refiner, Nagema Melangeur, Nagema Conche
6901 Ulma Foil Bunch Wrapper
6899 (2) BCH SS cooking Pans
6893 Merk Vacuum Drying Cabinet, year 2008, like new
6889 Truffle Line including Makat Extruder, Sollich Cooling Tunnel, Sollich Bottomer, Kreuter Cooling Tunnel, Sollich Enrober & Cooling Tunnel
6887 Wolf Chocolate Chip/Drop Depositor, Type GK, year 2013
6886 Sollich Caramel Coating Drums x 2, 1300mms wide
6881 Laser 1200mms wide Biscuit Line with rotary moulder & oven, year 2005
6878 (4) Rasch FI-4 Foil Wrappers for chocolate hollow figures
6877 (2) Chyun Jye Machinery Vertical Cartonners, Model CSC50, years 2013 & 2014
6876 Ferneto ABD-180 Spiral Mixer, including bowl lift & infra red heating for bowl temperature
6875 Nid M301 Mogul Plant, with 3 x Depositors, including Cooking
6874 Carle & Montanari Confiseur CC275 Shell Moulding Line, 3 x Depositors
6870 Sollich TTS-620 Temperstatic Turbo Chocolate Enrober
6869 Velteko HSV-50B Bagging Machine, with DOS-2 Auger Filler. Was doing up to 18Kgs bags
6868 PFM Mistral BB Flowpack Wrapper
6866 Uhlmann UPS-4ET Blister Packer
6865 San Tung Machine Industry AGM-A1 Doypack Sachet Filling Machine
6862 Meccaniche Modern Comis 1000 Soap Production & Packaging Line
6860 Complete Aseptic Bottle Filling Line, up to 1000mls, rated at about 12, 000 per hour
6859 Meincke-Haas V50-2 Depositor/Extruder/Wire Cutter, year 2010
6857 ICA CSV30 Vertical Bagging Machine with Auger Filler
6856 Bubble Gum Line, including Prat Mixer, Bosch Co-Extruder and Bosch BVK2000S Cut & Pillow Pack/Flowpack Wrapper
6852 "Flip-Top" Candy Cartonning Line including Zeiler ZetKlik ZM80 Flip-Top Cartonner
6849 Sollich UT-280 Enrober with Mol D'Art Cooling Tunnel & Chocoma Tempering Tank
6846 Mazzetti Chocolate Lentil Line, including Temperer & Tank
6845 Egli Extruded Snack Food "Naks" line
6844 Theegarten Pactec CHD/L High Speed Double Twist Wrapper for chocolates/jellies
6842 Rembrandt HPG-80 Horizontal Cartonner
6841 Otto Hansel HPU-Z Foil Wrapper for chocolate eggs/figures
6839 Haas SWAKT-64 Plate Wafer Line
6837 Jahn 1000mms wide Chocolate Drop Line with Sandvik Belt
6835 (2) Low & Duff Macintyre 1000mms wide Chocolate Chip/Drop Lines each with Sandvik Belt, and one with Low & Duff Macintyre Tempering Machine
6828 Rose Forgrove 22B Double Twist Wrapper
6826 Fribergs Verkstader Novlab SS Mixing Vessel/Cooking Pan, Type ESK-1E-2CO, used for wine gums
6825 Fribergs Verkstader SS Mixing Vessel/Cooking Pan, year 2013, used for wine gums
6824 Vittoria 120Kgs Coffee Roaster, rebuilt in 2013
6823 (2) Aquarius BU400 Lollipop Bunch Wrappers each with Aquarius T400 Feeders
6822 Redpack Pacer P200 Flowpack Wrapper
6816 Kreuter Favorit 480 Enrobing Line with KK480 Cooling Tunnel & Sollich FD300 Temperer
6814 Ima Matic-90F Capsule Filler
6813 Flat Lollipop Production & Packaging Line, including Ter Braak Vacuum Cooker, Baker Perkins Batch Roller, Hansella Rope Sizer & Latini C Lollipop Former/Wrapper
6812 Mondomix VB25 Aerator/Mixer
6807 King Tecnocount TC8 Tablet/Capsule Counter, & ATLC/8 Table, in stock!! Reduced!
6795 Bossar Powder Sachet Line, year 2007, with B3200/4 Quattro Series Sachet Machine, IM-1400 Cartonner, Ishida Dacs Checkweigher & Hugo Beck Shrink Wrapper & tunnel
6794 Knobel CCM-9X-Boxer One Shot Depositor
6792 Bossar B2500/Stu/D Duplex Sachet Machine
6787 Apv Baker Micro Mould One Shot Moulding Line, Type 205-300, with Sollich MSV-500 Temperer, Greer Chocolate Tank and Rose Forgrove 5IST Double Twist Wrapper with Pactec MG5 Aligner/Feeder, & lots of moulds
6786 Acg-Pampac Blister Packaging Line with Cartoblis Blister Packer & Hi-Cart Cartonner
6784 Complete Hard Candy Depositing & Packaging Line with Klockner Hansel Kitchen, Winkler & Dunnebier Depositing/Cooling Line, 5 x Theegarten Pactec FPH High Speed Wrappers
6771 Haas MTRO-60 Rolled Wafer Cone Oven, 2 x sets of baking plates
6768 Sollich TFD-100 Chocolate Temperer, fully rebuilt in 2014
6765 (2) Stolz F750-AH-S-DA Cryogenic Mixing Systems, for fruit/vegetables, years 2007 & 2009, with Sauce Mixing System
6763 (2) Dedy Mini-G Chocolate Moulding Machines, years 2010 & 2012
6762 Ima C27 Teabagging Machine, year 2009, staple free teabags with envelope
6761 Sollich Temperstatic T4 820 Chocolate Enrober, built in tempering, year 2002
6757 Baguette Production Line, including 2 x Sancassiano Mixers, Benier Make Up Line & Moulder, Mecatherm Processing Line
6755 Miele Olimpia 3BC Bagging Machine, Webb Digifill Auger Filler, for pillow/block bottom bag
6752 Ima C21 Teabagging Machines
6745 Garvens S3 Checkweigher, year 1999
6742 Walterwerk Jupiter 37/2 Rolled Wafer Cone Oven
6740 Low & Duff Macintyre 300 One Shot Line with VCT-300 Vertical Cooling Tower
6729 Bosch BVW-1800DA High Speed Cut & Double Twist Wrapper, for chewy candy, toffee
6726 Werner & Pfleiderer SN800/24 Travelling Oven, 800mms wide, Sandvik SS Belt, year 2007
6722 Bosch BWK-0218AA High Speed Double Twist Wrapper, for hard candy
6717 BFB 3705/3711 Overwrappers
6710 Kliklok K100 Concorde K End Load Cartonner
6708 MAI SA EC12B Teabagging Machine
6706 (4) Constanta Format IV Teabagging Machines
6701 Nagema EU4 Double Twist Wrapper for chocolate balls or hard candy, rebuilt 2014
6693 (2) Volpak S-165D & SL-140S2 Horizontal Sachet Machines, with Auger Fillers
6671 Probat SN-150 Roaster, suitable for cocoa beans, hazelnuts, almonds, etc.
6659 Heat & Control CC1.5 Snack Food Fryer
6657 NID M301 Starch Mogul Plant with GEI COLLETTE Kitchen, NID Starch Cleaner & Oiling Drum, BETA PACK Bagging Machine with OCEAN Multi-Head Weigher
6653 Lcm Schokoladenmaschinen ATC320 Chocolate Enrober, built in tempering, year 2013
6650 Sasib 1000mms wide Rotary Biscuit Moulder, with Panner
6611 Betec CL600 Moulding Line, Temperer, Tanks, Filling, Cooling & SAPAL PRLP Neapolitan Wrapper
6577 CO.ME.T Candy/Toffee Cooker, with COMEVA TR150-15 Cooling Drum, all year 2012
Company Contact:

Contact Name: Jason Hart
Company Name: Raymond Travel Machinery
Email:
Tel: +44-(0)1306-743-780
Fax: +44-(0)1306-743-764
Street Address: Raymond Travel Machinery Ltd
Haybarn House, 118 South Street, Dorking,
Surrey, RH4 2EZ, United Kingdom
Website:
https://www.raymondtravel.co.uk
Member name: Raymondtravelmachinery
Country:
Uk
Member Since: 17 November 2008
Total Leads:
5 Raymondtravelmachinery Import Export Business Leads
Business focus: Chocolate, Confectionery, Pharmaceutical, Cosmetics, Packaging, Bakery, Biscuit, Wafer, Food Production and Packaging Machinery
Chat:

Verify:
Safe Import Export Tips